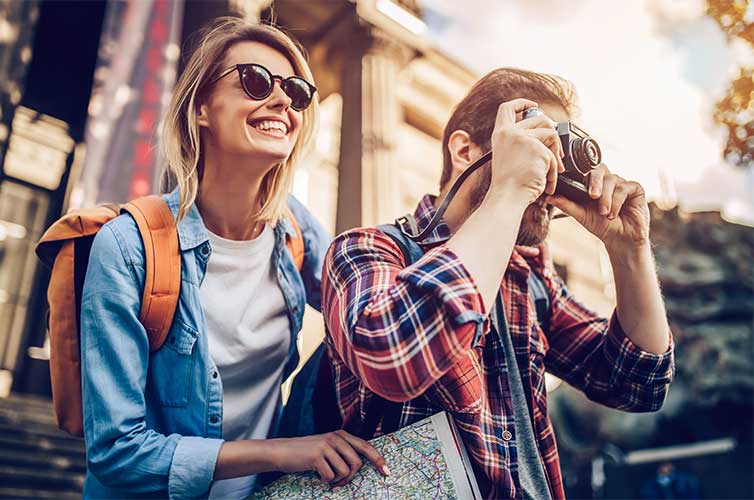 How To Pack Light As A Student
Uncategorized
July 5, 2021,
Comments Off
Whether you're travelling to university by car, train, plane or you're having your belongings shipped for you by a courier service, it pays to pack light when you're a student.
Although it can be tough, it's important to remember that you don't have to take all your belongings with you! That is as long as can leave the rest of them at your parent's house (even if they are banished to the loft).
After all, you'll probably find that you don't have a lot of room if you're in halls or bedroom. Plus, it's unlikely that you will be in the same house for the whole time you're at university – you might be moving between halls and different homes each year.
As such, you want to make the transition as easy as possible each time and get used to packing as light as possible. So, to help you keep it essential, we've pulled together some tips and advice below for packing light as a student.
You can do it!
Consider Buying Stuff When you Get There
It can be tempting to go out and buy everything in preparation for university. After all, it's a very exciting time. But usually what happens is you arrive at university to find that between you and your new housemates you have six kettles, six irons, six chopping boards, six bins and well, you get the picture!
As such, it's better to wait to buy some of these larger items when you're there. You might even find you actually don't need to.
Once you arrive and settle in with your housemates it's likely that you'll naturally end up sharing these things anyway. And failing that if no one wants to share, you can pop to your local supermarket or home store and grab the bits you need.
But at least you haven't had to pack and travel with them.

Speak With Your new Housemates Before you Move
On a similar note, if you're able to find out who you'll be living with before you set off, you can arrange with them what each person should bring. For example, if one person brings a kettle, the other can bring a toaster and one an iron, etc. This can help to cut down on the number of items you're packing to move.
And best of all, in today's digital world it's so much easier to find out who you'll be living with through tools such as Facebook groups or student forums. So you can begin chatting and building your friendship with your new housemates before you arrive.
Be Sparing With Your Home Comforts
It's understandable that you want to take your home comforts with you the first time you're living away from your family home. That said, you don't want to overdo it. Take the things that are most important to you but keep in mind that you don't need 10 scatter cushions, eight teddy bears, three wall hangings, two blankets and a partridge in a pear tree.
Not only will this mean packing, transporting and unpacking more stuff but it also means finding a place for all of this in your new room or home.
Don't Take Your Whole Wardrobe
Again, we know this can be tricky but you definitely don't need to take your whole wardrobe with you. Think carefully about what you do and don't wear most often and try to limit yourself when it comes to bigger items. For example, you only need one or two winter coats, you don't need to take all five.
The best way to get around this is to plan out some outfits for days university and some for evenings out and make sure you've got your basics covered so you can just mix and match. Chances are you'll end up buying new clothes when you're there anyway.
Pack your Clothes Neatly and Efficiently
Following on from this, you need to make sure you fold your clothes carefully when packing. We know it sounds very boring and time-consuming but it will certainly help you to make the most of your space. Folding or rolling your clothes carefully can also reduce the likelihood of your clothes getting creased on the journey.
So don't just grab a load of clothes still on the hangers and dump them in the car. This will take up precious space and be a huge pain when you arrive at university and need to get everything in. The neater your fold, the more you can fit in your suitcase and therefore the fewer bags you'll need to pack/take with you. It's a win-win!
Don't Bring an Entire Office Worth Of Stationery Supplies
We love a good stationery shop as much as the next person and we understand the excitement of writing on that first page of your brand new notepad. That being said, you don't need to go crazy with the stationery or office supplies!
It can be tempting to go out and buy new notepads, pens, sticky notes, binders, laptops, printers, stationery organisers for your desk… the lot. But this is only going to weigh you down and ultimately most of it won't get used.
The likelihood is you're only going to need a notepad and pen to start with a maybe a folder to keep any worksheets in. Any books you need will be available in the library (or you can buy them later on) and you can print or scan documents at university so you really don't need to worry about buying and taking a printer with you.
Do a Food Shop When you Arrive
Finally, much like your electricals and stationery, you don't need to arrive with an entire kitchens worth of food, condiments and toiletries. It's going to be much easier to just do a shop when you arrive or have a delivery already ordered for the day you move in.
Again, it canbe tempting to get everything you need before you leave for university so you feel prepared. Plus it's all part of the excitement. But it really does make travelling and moving in that bit trickier.
And hey, you're going to university, not an alien planet! You'll be able to get everything you need from the local supermarket so try not to overbuy and overpack beforehand.