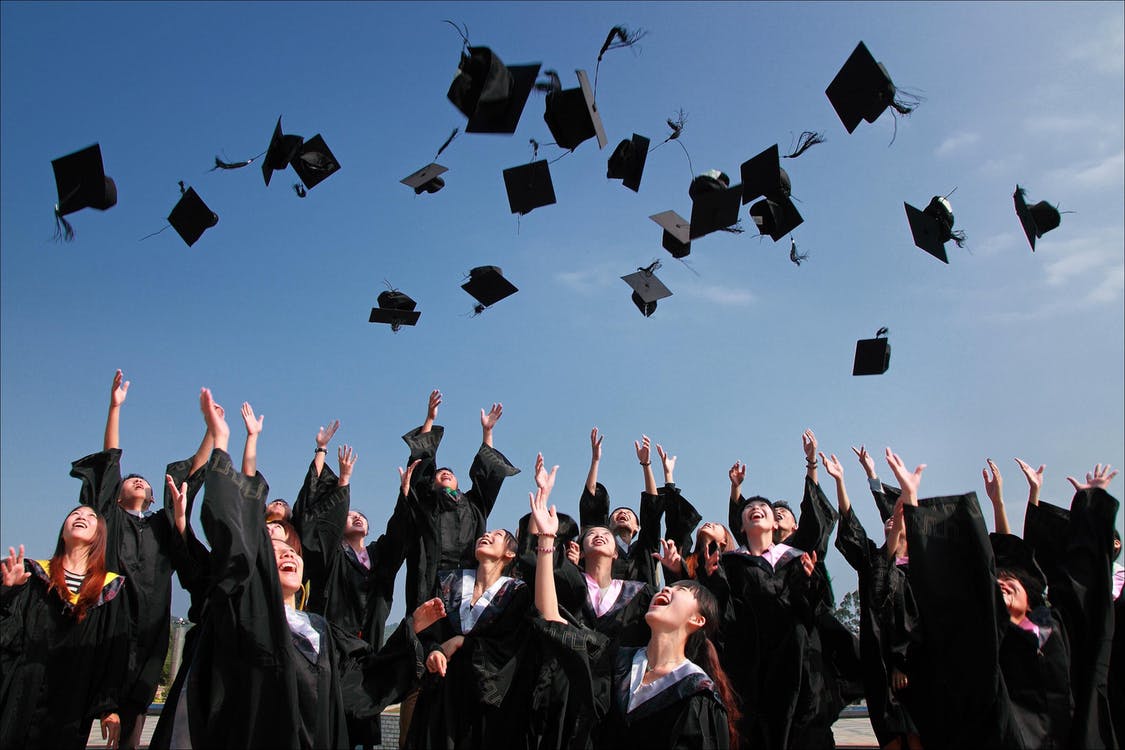 Things you can do with an MSN Degree!
Uncategorized
November 9, 2019,
Comments Off
What is MSN and How to Get to it?
Just like any other emerging profession in the world, nursing also has a process and journey that needs to be taken. The starting of this journey is with the BSN degree which is the Bachelor of Science in Nursing. It is followed by MSN which is a Masters of Science in Nursing. Another way of getting an MSN degree online is to be a registered nurse. It is, undoubtedly, a degree and certification that allows an individual to not just excel at nursing but also to build an exponentially secure future.
Why opt for an MSN Degree?
The reasons could vary from individual to individual in this case, however, there are some basic benefits that can be looked at.
Higher Pay Scale/Financial Stability
The point of having any job, for the most part, is to maintain financial stability and earn enough to live a comfortable living. It holds true for nursing as well, especially if you have invested in an MSN degree. Research has shown that nursing professionals with an MSN degree earn 48% more than their counterparts, the registered nurses. That is almost a whopping half more!
Career Advancement/Uniqueness of Skill
At this point in time, having an MSN isn't the most common degree to have. This particular fact makes the profession unique and allows for quicker career advancement. There has been considerable research that supports the uniqueness of MSN. As per the BLS website, only 19% of the currently employed nurses have an MSN degree.
Bright Future and Growth Chances
The fact that there has been considerable research in regards to the degree and the benefits it may offer, stands testament to the future it holds. According to experts from government organizations and statisticians, available jobs for nurses with an MSN are set to see a 16% growth by the year 2024. It is a degree in demand, for sure.
What exactly can you do with an MSN Degree?
Now comes into question, the real concern. What is the next step once you have your eyes set on the MSN degree? There is a plethora of options and opportunities that open up for nurses once they have completed their MSN degree.
Family Nurse Practitioners
According to research, Family Nurse Practitioners will be in high demand by the year 2022. Not just high demand, but a 25% more demand than it has today. From having the liberty to diagnose illnesses to ordering diagnostic tests and to finally being able to prescribe medication, FNP's do it all. It allows the practitioner to work in a varied number of settings that exceed beyond just hospitals and clinics.
Adult-Gerontology Nurse Practitioner
These practitioners put their focus on treating individuals throughout their life. They can hold treatments for adolescents, adults, and seniors. Where an MSN degree will be integral in allowing a nurse to become an Adult-Gerontology Practitioner, it certainly isn't the only requirement. Experience as a registered nurse, in this case, is essential. However, being an AGNP is a huge spike in pay. The average salary is settled at a whopping $94,000. The opportunities aren't limited to financial gains but also in terms of specializations and practice. Area of emphasis may include end-of-life care, health policy, and diabetes.
Nurse Anaesthetist
This one is a little different. A nurse anesthetist has an independent role where they're put in charge of local as well as general anesthesia during surgery as well as the preparation prior to surgery. In order to opt for a career in this particular area, it is important that one holds a degree like MSN. The reason for that is simply the fact that this job doesn't just require the nurse to use anesthesia but to also be able to understand pain management.
It has some rigorous requirements to be fulfilled with a lot of hours and around seven years of higher education. However, this rigorous process allows for an average salary of $154,300 at present. Furthermore, with an expected increase in demand by 22% by the year 2022, the average salary is expected to hike.
Certified Nurse Midwife
Nurse-midwives are nurses who look especially into gynecological, prenatal and birth care. Once an individual enters into the arena of NP's as an MSN degree holder, they earn the title of a certified midwife. Where the standards can vary in terms of geographical locations, the basics remain the same. With every passing day, the scope for this area of work keeps increasing and brightening. As per the Bureau of Labor Statistics, the average salary in this regard is a huge sum of $100,590 with an expected increase of 31% In job growth by 2026. Keep in mind, a cheque over $100,590 is just the average!
Conclusion
The aforementioned are only a few areas of specialization that can be looked into after you have attained an MSN Degree. The list can go on and allow an individual to venture into different principles of medicine like psychology. It is certainly a profession in demand as per current statistics and with an expected rate of growth in each area of specialization, it is bound to be a sought-after career path!