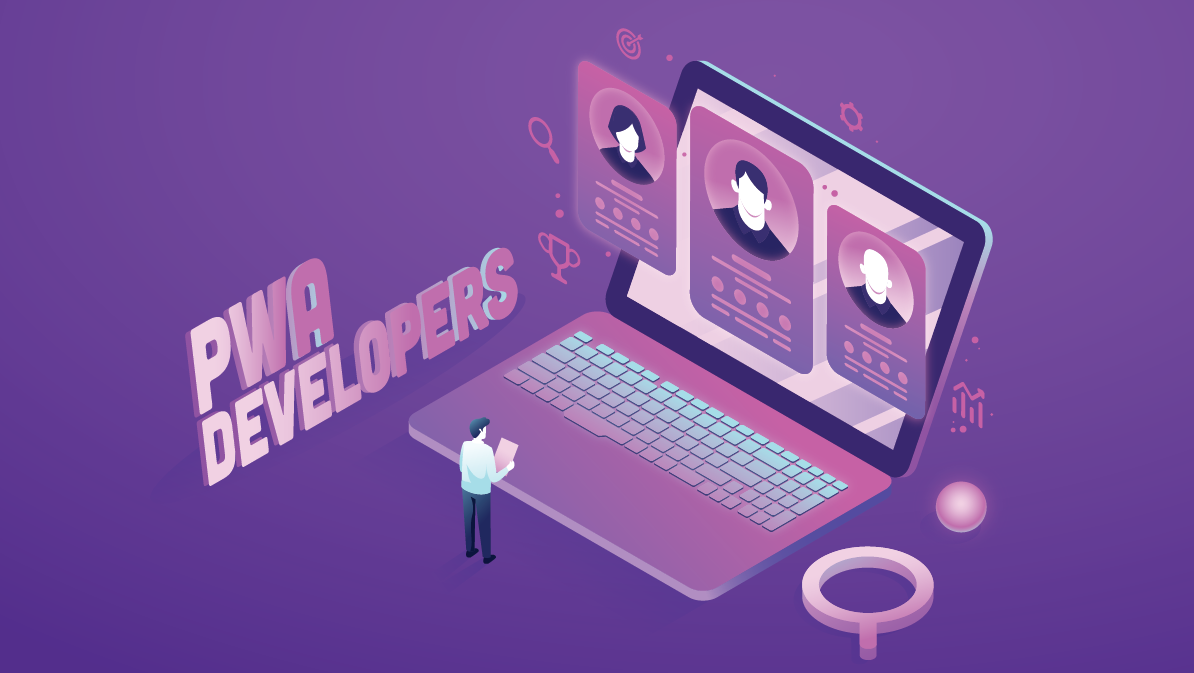 How To Hire Magento PWA Developers?
Technology
August 7, 2019,
Comments Off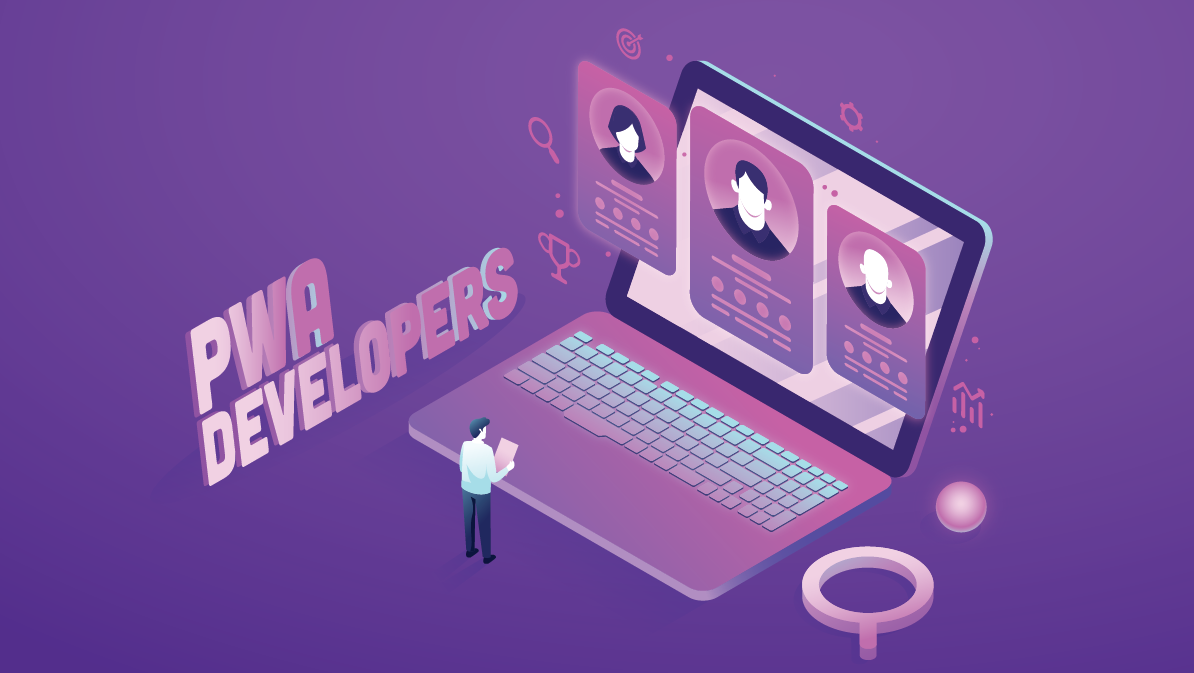 Progressive Web App can combine the capabilities and user experience found in native apps with the reach of the web to deliver the best of both worlds. When Magento released Magento 2 PWA Studio, more and more stores want to use its tools to convert their normal Magento 2 websites to a PWA. The thing is that it's uneasy to hire a prestigious Magento development agency or experienced Magento developers to deploy Magento PWA integration projects. In this post, we will show you some tips for hiring Magento PWA developers more effectively.
 Why Should Magento Stores Implement PWA? 
Affordable Cost: In general, it would be quite expensive to develop a native app (at least $10,000). Moreover, merchants must build two separate apps for both iOS and Android. Furthermore, there will be extra fees to put the apps on Google Play ($25) and Apple App Store ($99 per year). On the contrary, Magento Progressive Web App is developed on a single codebase but can run on both operating systems, resulting in a significantly lower cost of app development and maintenance. For small-to-medium Magento stores that cannot afford pricey native app, PWA is no doubt an ideal alternative.
App-like Experience:Although Magento PWAs can be achieved with rational costs, these can deliver many impressive features, like a native app. For example, there will be a shortcut of PWA on user's mobile home screen, which might be totally the same as the native app's icon. When opening the web app, the users will see a splash page and then an optimized design for mobile devices. More importantly, PWAs provide high page speed, push notifications, offline mode, background sync…, which are the features we often expect from a native app.
Zero Installation: Many shoppers prefer Magento 2 progressive web app to native apps since it does not require complex installation from the app stores. Once the users access the store on their browser, they will instantly be invited to use PWA just by clicking the "Add" button. It takes just a few seconds to create a shortcut on the mobile home screen.
Always Up-to-date: The process of getting the latest version of a PWA is much simpler than that of the native app. Instead of downloading and re-installing the updates on the app stores, the users just need to "refresh" the pages. From the perspectives of developers, it also takes less effort to upgrade the PWAs (applied on a single codebase, no re-submission after finishing the updates). As long as the device is connected to the Internet, PWA can ensure the most up-to-date content is always available.
Which Factors To Consider When Hiring Magento PWA Developers?
Related Experience of Developers:Ensure that Magento PWA developer has excellent skills to make your product successful. Although the Progressive web app was introduced several years ago, it only draws more attention from Magento users since Magento PWA Studio was released (from the beginning of 2019). As a result, the number of Magento agencies that provide Magento Progressive Web App is still very limited. Therefore, when hiring Magento PWA developers, merchants should ask them to prove their experience in both Magento website development and PWA development. It's worth noting that even when you recruit an excellent Magento developer, it doesn't mean that he will be good at PWA for Magento 2 integration.
Solutions & Cost: Up to now, there are three major solutions to convert a Magento website to a Progressive Web App, which are installing Magento PWA extensions, applying ready-built Magento PWA theme, and using Magento 2.3 PWA Studio. There are different costs associated with each integration solution. For example, it is cheapest to buy and install a PWA module on your site, but you cannot ask for full functions of a PWA. Besides, it will cost $3,000-10,000 to build your PWA using Magento 2 PWA base themes that already included PWA storefront and API. By this method, you can achieve your Magento PWA in the shortest time to market while gaining all PWA benefits.
After-service Support:After your project is completed, you still need additional support from the Magento PWA developers to maintain and sometimes fix the errors in your system. That's why you should concern about the after-service support policy of the Magento agency/ developer you are going to work with. For most cases, you will be charged for the support (monthly or hourly); however, there are still some service providers offer free support within a certain period of time (e.g.: 1-3 months).
Where You Can Find Professional Magento PWA Developers?
Search Engines: It's undeniable that browsing on Google and other popular search engines are still one of the most effective methods to find Magento development companies or Magento developers who provide PWA integration service. When you have already had a list of providers, contact them directly to get more consultation and quote.
Magento Forums: PWA is one of the hottest topics in Magento forums now. Through the discussions on these forums, you can figure out some members who contribute the most as well as have a deep understanding of Magento PWA. More importantly, they might probably help you to start your PWA development project.
Recruitment/ Freelance Websites:Another way to find Magento 2 PWA developers for your project is visiting recruitment websites like Upwork, Hubstaff Talent, Freelancer, Credo, and Fiverr. Such websites have an impressive database where you may find trustworthy Magento developers.
Social Networks:LinkedIn, Twitter, and Facebook are also useful sources for seeking PWA developers. Let's write a post saying that you want to hire a Magento PWA developer and use some hashtags like #PWA, #MagentoPWA, #PWAdevelopers, #Magento2PWA to increase the effectiveness.
Specialized Events:Currently, there are a variety of events for Magento users and specialists, which are held very often. You should seize those opportunities to meet leading Magento agencies and get their contacts.
Final Words 
On one hand, there are a significant number of professional Magento developers or agencies that you can find around the world. On the other hand, the number of PWA integration service providers is still limited since Magento 2 PWA Studio (the official tool for PWA development) has just been released recently. You should take reference from multiple sources to find out the most reliable Magento PWA developers for your project.