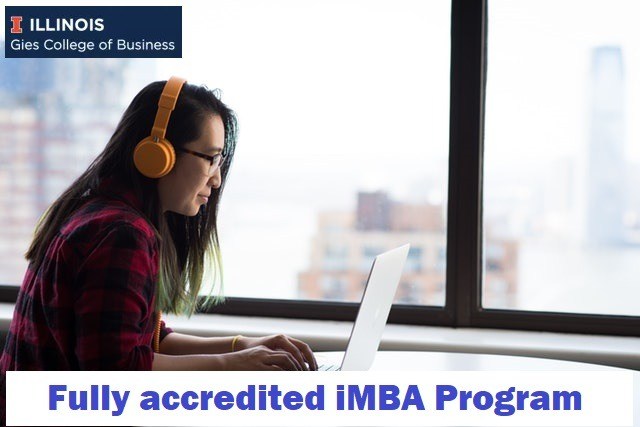 Overview of University of Illinois iMBA Program
Uncategorized
April 25, 2019,
Comments Off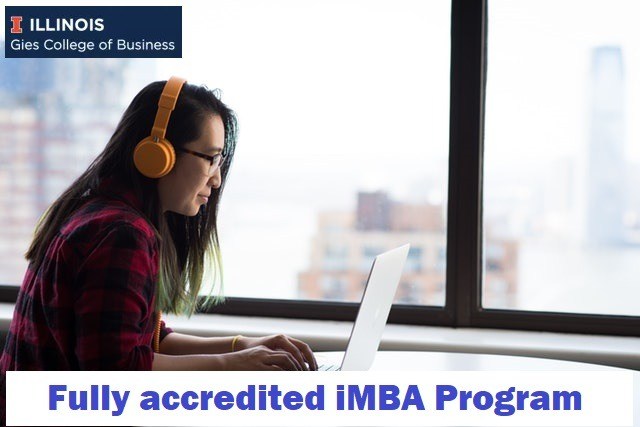 We all must be aware of the value of an MBA degree and how much value it can add to our resume. Today the world prefers only those who have a Master's degree and those who just have a degree till Bachelor's face a hard time in finding a good job. The feeling of being rejected every time in a job interview forces them to make their mind of doing masters. But this is not just it, there are thousands of students out there who can't afford to do an MBA. Because the cost of doing an MBA is very much high and it has been estimated that an average tuition fee of an MBA program is as low as 60K+ for international students in the United States of America.
Honestly speaking, this kind of amount cannot be afforded by everyone. not everyone have the resources to afford a high class education expenses and those average universities that have MBA programs are the ones that are of less value. So what happens is that those who can't afford to do MBA just give up or adjust with a lower class institute. What if there is a way of solving this problem? Meaning, what if there is a way to get an MBA online from a well reputed institute and also at a highly affordable price? Yes, we have a very good news for our students. The University of Illinois has teamed up with Coursera and are offering a fully accredited online MBA program to our very dear students. This course is a very interesting, informative, helpful, and interactive, deeply engaging program that will give the students a perfect platform to get their dream degree. What is most admirable thing about this course is that it is available at a lesser cost as compared to the one that is for an in-campus MBA degree because our aim is to provide high quality education to our students but at an affordable cost so that no student can never have to give up on their education. Which clearly means that every type of student, middle class or high class can easily afford this course.
The University of Illinois iMBA program has been designed in such a way that it offers specialization in different categories like economics, finance, leadership and strategy. Each category contains a number of lectures, videos, notes, assignments, quizzes, practice questions, video conferencing, timed exams and what not. This is a 24 to 36 months long course that has 18 courses along with three capstone projects. One thing that should be pointed out here is that this iMBA program is exactly the same as the program that the students at the University of Illinois are doing. This means that either you are at home or University, the value of the degree is the same and the subjects, the material, exams and each and everything is the same but the cost of this online program is way lesser.
There are many people out there who are doing a job but they wish to do an MBA and are unable to take the time to do that. So this can turn out to be a perfect opportunity for such people who are doing a job and wish to study side by side. In this way they can earn and learn at the same time. Studying from home is a much better option for these type of people. And also when you get an opportunity to get an MBA and also don't have to leave your job then who can reject this offer right? So this is a perfect opportunity for such people.
As education from a highly reputed organization is much preferred so let us talk about where the University of Illinois stand. The University of Illinois is not only recognized in the business field but also it offers engineering, media and information sciences degree as well. The University has a number of highly professional and experienced tutors that are working really hard in providing world class standard of education. Now the question comes, what is required to earn this MBA degree? A student has to complete total 6 specializations in which 2 are required from area of focus and 4 are core specialization. In this ay an MBA degree is earned. And it is not like it's impossible to get into this program. Students who have a good GPA can easily get into this program. And trust me, once you get into this program and become determined enough to take out every piece of knowledge from this course, you can definitely take your career to a brighter level.
We can conclude our topic by saying that this MBA program offered by University of Illinois is a great opportunity for thousands of students out there who are in search of getting a proper MBA degree. The best thing about this program is its price and also its value. So this gives students who want to work and study at the same time a good opportunity. Being available at an appealing price makes it really easy for thousands of students to enroll in this course. Also the instructors that are involved in making this program have worked really hard in delivering the lectures, making the assignments and quizzes, preparing the exams and continuously try to upgrade the program by adding further information in it. This shows that the program is updated regularly so that students who enroll themselves in this program can get the best of the knowledge. In this way doing an MBA from this University will help thousands of students to get on their feet at an affordable price. Those who have completed their MBA degree from this platform were able to get their dream job and many were able to start a bright career. Thus we can say that this program has this quality of helping thousands of students in shaping their career and also at a very reasonable price. So if you have a Bachelor's degree and are planning to get an MBA degree that is of good value then look no further because this MBA program can turn out to be the best option for you.