Every year, thousands of people move across towns, big cities. countries and even continents. With each of them with little regrets hoping they were more cautious before moving. However, this does not deter them from having the best experience.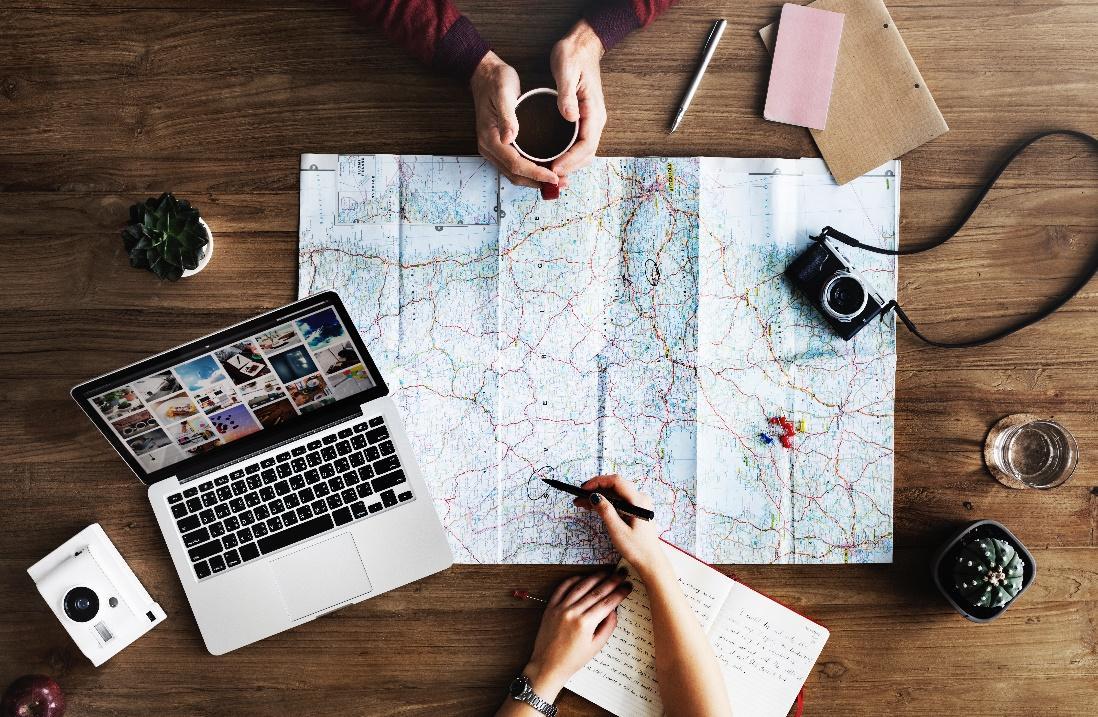 For some movers, the attraction are the fine beaches, barbecue and beer in the new location. For others, it includes a new job offer and the opportunity for a big career leap, the need to stay closer to other family members who have moved or to simply experience a new culture.
Whatever your reasons you have decided to to make the big move, congratulations. But before making the big move, there are certain things you should know.
Naturally, we'd assume your new location is a more appealing place, (probably a little warmer than you are used to) if you know the ropes. Instead of learning the hard way, we have put together a guide to help you ease your move.
Get a Reliable Moving Agency
There are many haulage companies to pick from when you are considering moving your belonging to a new city. It is important to make adequate research about the company to use.
Do not forget to ask the company about the time duration for which your belongings will arrive, insurance and whether or not the agency can help with customs documentation. In the UK, an agency like Manchester Removals can help you with all the moving logistics you require. If your destination is Australia, Ausmove also comes well recommended.
If you are planning to move a new big city, that means you are currently thinking about a place to stay. These days, you can find real estate agents online. Just make sure you are going with a reputable company. If you are going to rent an apartment, budgeted at least 6-8 weeks rent as most property owners/managers require 4 weeks deposit and monthly payments in advance.
You will need lots of document to rent an apartment in the country.  Obtain a reference letter from your previous landlord or property manager. If you own a property, obtain a reference letter from your property manager. You will also need copies of your passports.
If your move to a new place is not based on your job, then it is important you start searching for a job before you relocate. Sometimes, it takes months to get a new job, so it's best you start on time. To get a job, you need the right visa that permits you to work — that is if your move is to a new country. Get yourself familiar with requirements for the right visas that allow you to work.
Always check job websites in your destination country , and do not forget to update your CV, your LinkedIn profile and start networking with other citizens of the country.
If you are moving with your family, it could take several months before you actually settle down after the move. In other not to get overwhelmed, take a step right now by looking for the right school for your kids. Make inquiries about the schooling system in your destination city, as this will help you make an appropriate budget and prepare your children for the eventual change.
Thanks to the internet you can make all your research and check the performances of schools from the comfort of your home.
In some countries, the new school session usually starts towards the end of January or early February. Before enrolling, you should have updated your children's immunization records into the system.
Understand the immigration law
If you're moving across countries or to a new continent, be sure your new country of residence is one that offers many opportunities for foreigners. If you are hoping to have a successful life in the country you have to refrain from all unlawful activities and confirm the terms of your Visa. You obviously need a visa to get into the country, so get a visa first. If you don't have the proper document, you cannot live a fulfilling life in the country.
If you are moving because of a job, be sure that your employers are handling all the necessary documents appropriately. Most countries have  rules for skilled immigrants so make sure you have what they need. The immigration rules, quotas, and visas change frequently, so, you need to update yourself regularly.
When shipping stuff to Australia, for example, companies like Ausmove can provide you with detailed information on everything you would require during the move.
You need to start your moving process early so as not to get overwhelmed. Clean up after you pack and contact the landlord of the new apartment in your new location to make sure all your plans are still intact.
Currency and Exchange rate
When moving internationally, you will need to exchange your money to the local currency, make sure you choose the right time to buy them, so you are not at a loss.
Note that most countries have a stringent policy when it comes to moving money in and out of the country. Typically, the maximum amount you are allowed to bring into the country is a$10,000 in form of traveler's cheques, cash, promissory note, postal order or any other form that is negotiable. Most of your financial needs might have done with your credit card or through a financial institution.
The weather in your new location might not be what you are used to. You have to be prepared, do not pack summer clothes during winter and coats during summer.
It is best to research the climate before you move. Taking Australia as an example again, September to November is spring, December to February is summer, March to May is autumn and June to August is winter. There's also wet and dry season in the northern tropical area of Australia.
The weather in Australia cannot be predicted. Different states in Australia have different weather condition. It snows in some part of the country and when the sun is out, it is usually intense. Sometimes, the weather in Australia could reach 40°C.
It is better to set up a bank account before your move to your new city. You have to make inquiries about a good financial institution and check out all available options especially interest rates.
Many big banks i can help you open an account before you arrive in the city or country. You can apply online using your passport details and current address. Consider the help of a foreign exchange company to transfer your money from your current account into the financial institution you have chosen in the destination country.
Arrange all Your Necessary Documents
Immediately you make the decision to move, put all your important paperwork including birth certificates, mortgage, and bank statements, marriage certificates, driver's license and insurance policy documents into a travel file.
Also, make electronic copies (you may need to email them to get a tenancy agreement) and store them in a cloud system. Do not forget to secure a copy of medical files and prescription. If you have children, get reports of their immunization records.
No matter how excited you are to start a new life in a beautiful country, it is still hard to leave familiar people and environments behind. Do not forget to say necessary goodbyes. Give your family members and friends your new number and address, set up a Skype account, and mark important dates like birthdays and anniversaries on your calendar.
Notify all home services and settle all necessary bills – electricity, gas, and water. Make sure you change your billing address to someone who can manage your affairs in your absence.
That's a quick guide to help you with your big move to a new city or country. We wish you a safe trip.